Yoga Classes,Camps at Shahzadpur, Saha, Naraingarh near Chandigarh
The Shahzadpur Farm Yoga's Retreat center,
is nestled within a fruits orchard.
located in the Himalayan foothills
near Chandigarh in north India,
our's are the best yoga in Ambala region,
near Saha, at Shahzadpur Yoga classes.
Practicing Yoga outdoors has its own added advantages.
It is one of the best Spiritual resort, yoga camps near Chandigarh.
Located away from the madding crowd
Best meditation getaway near me
Most effective Weekend Yoga Retreat at Shahzadpur
Certified / experienced yoga teachers
Customized Class Structure
Best Yoga Ashram near Chandigarh
We are located 45 Kms from Panchkula.
Located away from the madding crowd, the serene environs of the Yoga retreat seamlessly match up with the real essence of Yoga, and it's intent. Our Yoga classes are the best answer to anyone looking for yoga camp near me, or yoga classes Chandigarh, Naraingarh, Saha area Our team is a regular visitor at the Parmarth Niketan Ashram in Rishikesh, and we have imbibed a lot of their yoga concepts in our programs and teachings.
Day long medical camps…
Keep scrolling for details….
We conduct our regular yoga learning sessions at our Yoga camps at our Shahzadpur farm retreat. At the Yoga retreat near Chandigarh, we also conduct the day-long yoga camps for managing various medical conditions the yoga way.
Yoga Classes in Shahzadpur, Naraingarh, Saha, Ambala
The medical conditions these camps cover are Asthma, diabetes, Orthopaedic issues, Hypertension, Cardiac issues, personality development, and endocrine system issues. ​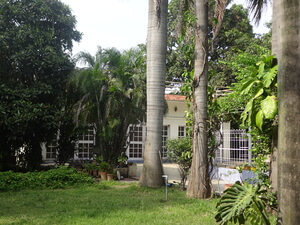 Our medical camps at our yoga ashram near Naraingarh, Chandigarh, are considered the best by each local resident who is looking for yoga camps near me (Best Yoga getaway near me) as we make the participants experience the entire day the yoga way. This includes starting the day early, meditation, asanas, pranayamas, kriyas, relaxation techniques, medical talk, and the yoga diet plan.
The ambience at the retreat helps enhance the sought after benefits of meditation and other yoga techniques.Our Yoga teachers are trained and certified for 900 hours on Patanjali's classical Yoga system, Ashtanga Yoga The Yoga retreat has proximity to Ambala, Saha, Naraingarh, and Chandigarh cities. Some of the guidelines recommended while doing pranayams are taken care of by default in the setting, and layout of the yoga center at Shahzadpur.
Yoga Classes near me at Shahzadpur, Chandigarh
Visit our Google My Business Profile
The yoga procedures we use in our medical camps have been devised by amalgamating some of the best teachings of all the different schools of thought available to mankind today.
The Yoga Getaway Near Saha, Naraingarh has its unique benefits for learning yoga and has been meticulously designed keeping in mind the basic tenets of the classical Yoga of Patanjali, wherein the central focus is on human Mind and its functions.
Weekend yoga classes for travelers..
Keep scrolling for details….
Our yoga instructors completely understand the way yoga techniques work on the body as they improvise, and customize them as per individual requirements.
The ambiance of the retreat ( watch this video on benefits of outdoor yoga ) at our Yoga spiritual resort near Shahzadpur) overflows with the rustic elements , being located in the interiors of Ambala district in Haryana, near Saha, India, which helps soothe the anxious souls by tranquilizing the Mind on its own.
The sprawling sugarcane and rice fields surrounding the campus of the retreat act as inducers of steadiness in the Mind of the campers year long. Yoga treats mind as different from brain. The spiritual touch coming from the mango trees spread around the campus accentuate the impact, effect of Yoga being practiced here manifolds.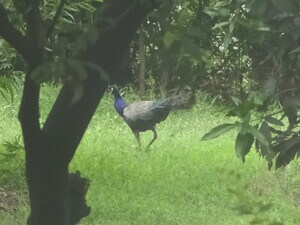 The campers at our Yoga camps near Shahzadpur, Yoga Getaway Center near Ambala, Saha and Yoga classes Chandigarh, have often expressed the difference they feel about this place just by being present here through their personal feedbacks to us.
Passionate yoga teachers, innovative methods of teaching the yoga techniques, and the personal connection they feel with this place are some of their mentions in their testimonials on their experience with us.
Daily meditation, yoga classes…..
Keep scrolling for details….
Another important factor that can only be experienced is the energy of our yoga teachers which gets translated to our Patanjali yoga center near Chandigarh, Saha, Naraingarh.
Ones you get consumed by this energy, no matter how entangled in the worldly affairs your mind is, no matter how low your self-esteem and your expectations from these Yoga camps enter into your being like a lightning strike and pushes you into experiencing the ecstasy of real Yoga. Anyone looking for yoga camp near me can try our classes once for free to know us better.
Our campers who love expressing themselves through the written word can become our life long partners in learning as well as spreading their views on and about yoga through a free membership on this website for reading, sharing and writing their viewpoints through their articles in our blog section. In case you have any queries check our common queries section. Do not forget to see us in action in our Pictures and Videos sections.
Yoga Camps & Spiritual Getaways near Shahzadpur Categories
Personal Yoga Trainer in Chandigarh
Weekend Yoga Classes Near Chandigarh
Yoga Camp for Orthopaedic Issues
Yoga Camp for pre – Post Natal Care
Meditation Camps, Yoga Spiritual Resort near Chandigarh, Shahzadpur
Contact Us – The Yoga Retreat near Shahzadpur, Naraingarh, Saha
Address: Shahzadpur Farm Yoga Retreat Center, C/o Capt Raj kumar Chauhan Farm, Old Saha road, Village – Shahzadpur near Saha, Chandigarh Teh – Naraingarh, Distt – Ambala, State – Haryana, India, Pin 134202, Contact Number +919152293315 Email – chauhan.whiteoaks1@yahoo.com
Our Location on Google maps.