Personal Yoga Trainer in Chandigarh, Home Yoga Instructor Chandigarh
Yoga is not a discipline,
but a way of life; yoga is not an exercise,
but the natural way your body and
mind must function in.
We at Shahzadpur farm yoga provide ,
yoga trainers in Chandigarh who are
certified on classical yoga, out of which all other
forms branch out, for 900 hours.
We also have a yoga retreat near Chandigarh at our farm at Shahzadpur.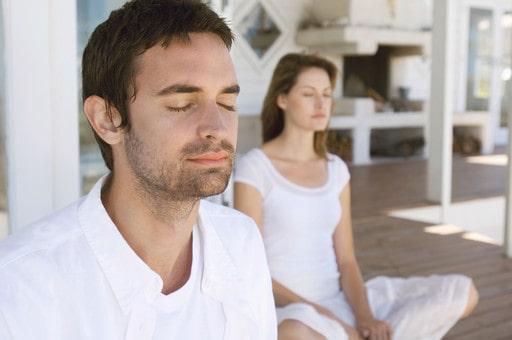 Our personal yoga trainer in Chandigarh services are available throughout Mohali, Chandigarh, Panchkula, and Zirakpur areas. We use Patanjali's classical yoga techniques not only for transforming the physical body but we coach our clients on how to go about their whole lives the yogic way. Our Yoga Trainer in Chandigarh do not teach yoga asana as a mere mechanical formation, but we facilitate a proper understanding of doing the yoga posture and the related techniques.
Benefits our Yoga instructor for Home in Chandigarh provide
Learn yoga from our certified trainers who have had a rich experience of teaching yogic principles to individuals with varying social, cultural, and physical diversities all over the world. The differences in expectations from yoga abound among individuals at different stages of life and health conditions. Our personal yoga trainer in Chandigarh are trained to understand and deliver fulfilling yoga sessions as per their specific requirements. Our trainers diligently follow the basics, as devised by us , of conducting a yoga class along with adhering to the rules of delivering systematic and easily comprehensible instructions.
The curriculum of our yoga classes in Chandigarh is designed to help improve one's daily productivity at all levels. Yoga an also help one manage one's relationships and emotions more effectively as it's daily practice holds the potential of transforming the mind towards positivity. Ones the understanding of the self and one's place in the universe begins to clear up a hitherto unknown sense of satisfaction, and relaxation sets in automatically, which infuses all the areas of one's personality with hope, motivation, and self esteem.
Our yoga trainer in Chandigarh include the corresponding bhava, out of the four yogic bhavas, in their instructions while teaching yoga pose to their clients. Yoga bhavas, or the yoga attitudes help intensify the related posture which enhance its intended effectiveness on the body as well as the mind. Indentification of, and the inclusion of bhavas is unique to our yoga training all over the world. We have a very deep clarity on how yoga works on on'e body, this arms us with the ability to help different body types to achieve their targeted physical and mental goals with more precision.
Our teachings strictly follow Patanjali's yoga sutras in enumerating, and explaining the concepts weaved around yoga practices. We specialize in –
Yoga for pre- post natal care
Personal Yoga Trainer in Chandigarh Class Details
Duration of the yoga Class in Chandigarh – 1 Hour
Structure of the Yoga Class in Chandigarh:
Conditioning – 3 – 5 Mins
Yoga Postures – 35 minutes
Relaxation techniques – 7 – 10 minutes
Pranayama practice – 12-15 Minutes ( with inputs on how to extract maximum benefits from pranayama)
Class ends with OM Chanting for three times ( re -conditioning)
Yoga class in Chandigarh Fees – Rs 6000/- for 12 sessions in a month / 3 sessions per week on alternate days
Call us at 9930554382 for any further clarifications or discussions you may want to have related to our Home Yoga Instructor Chandigarh Classes.
______________________________________________
Yoga Camp for Diabetes near Chandigarh
Yoga Camp for Hypertension near Chandigarh
Yoga Camp for Joint Pain near Chandigarh
Yoga Camp for Asthma near Chandigarh
Yoga Camp for Pre – Post Natal Care near Chandigarh