Best Online Yoga Classes, Easy on Video Call Mode
Technology has caught up with yoga learning,
and teaching in a big way,
The concept of online yoga classes,
in video call mode, is more convenient
and fits well into the erratic schedules of modern living.
Keeping with the trend we offer the best online yoga sessions,
for our clients spread across the globe.
We present our experience and expertise via
our live online sessions minus any  technology induced compromise as far as the quality of our teaching is concerned. 
Yoga Classes online for Beginners: Our Instructors are certified to handle the specific needs of beginners in yoga. We train you on how to make the most out of the online Yoga Sessions
How online yoga is best for you?
One to one interaction with online yoga teacher. Practice from the familiarity of your home, at your own pace.
Our Yoga teachers have customized our standard style of delivering instructions as per the unique requirements of an online yoga class. Our online yoga classes are held live, video call mode, we don't use pre-recorded videos for enhanced live interaction with the client, from out yoga studio, ashram via video conferencing facility using various platforms, Zoom, Skype, Google hangouts etc, for the same. Online learning has its own advantages in present era.
Benefits of Online Yoga on Video Call mode
Take our online yoga sessions from anywhere in the world, at the place and time of your choosing.
We teach yoga techniques which strictly comply with the philosophy of Ashtanga Yoga expounded by the great sage Patanjali himself.
Our teaching methodology for the online yoga classes has been developed with the intent of preventing any possible dilution of the quality we offer for our online yoga sessions, the mode being a video call.
We offer various types of online classes on yoga one can choose from as per individual need:
Yoga for Weight loss
Flexibility Improvement Yoga
Enhancing general fitness
Meditation Practice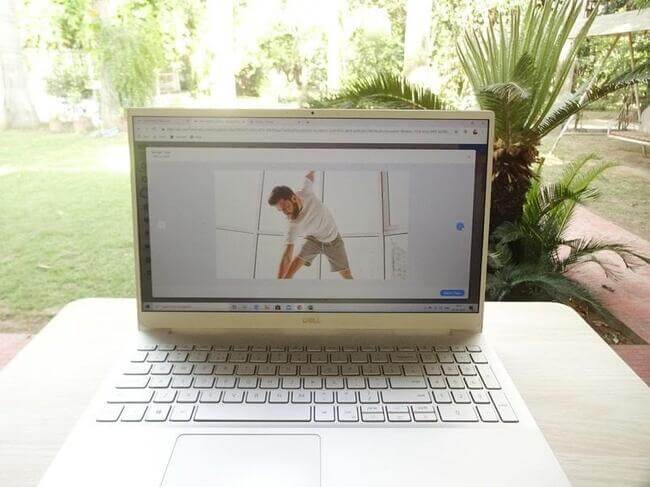 Best Online Yoga Classes Details
Duration of the Online Yoga Class – One Hour
Mode of conducting the yoga class – connect via video Conferencing
Conditioning – 5 Mins
Yoga Poses – 35 Mins
Relaxation – 10 Mins
Pranayama – 10 Mins
The online yoga class ends with Om Chanting
Fees for the Online Yoga Class – INR 3000 per head for 12 sessions in a month, 3 sessions in a week conducted on alternate days
Special offer – In case of two persons booking the class together the fees would be INR 2500 per head.
Call us at +91 9930554382